About Us
D&G Kennels is one of the premier Presa Canario stud services and breeders in the U.S., owned and operated by Randy and Lauren Green in Georgia. Our primary goal is to improve and highlight the virtues of the Presa Canario breed. We have been working with this wonderful breed for over 20 years, and we are one of only a handful of breeders in the country that has this level of experience with the Presa Canario.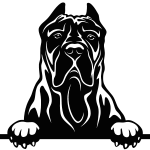 We breed only top-quality Presa Canario bloodlines
We Breed Only Top-Quality Presa Canario Bloodlines, Imported From Spain Or The Canary Islands.
Buying a dog from us ensures you're getting a purebred dog, selected from a lineage known for producing the most desirable characteristics: working ability, health and correct conformation. We also pride ourselves in a diverse range of dog colors, including beautiful fawn, brindle, and black Presa Canarios
We breed our dogs to be highly capable guard dogs, as well as loyal family friends and protectors. We offer lifetime breeder support and health guarantees on all dogs. We like to build a relationship with our new clients, to develop lifelong friendships!
A Staff of Presa Experts
Randy has served as the Vice President and President, and has served as an advisor to the Presa Canario Club of America (PCCA). Lauren has served two terms as treasurer for the club. They are also two of only a select few American members of the Spanish breed club, the Club Espaňol del Dogo Canario (CEDC). Randy co-founded the top temperament testing association for the Presa Canario, the Working Dogo Canario Alliance (WDCA), and co-wrote the current temperament testing standard.
Our staff of experts has put together one of the best breeding programs in the entire world for the Presa Canario and our dogs meet and exceed excellent all standards for this breed. We believe a strong and stable temperament is just as important as excellent conformation and structure!
Award-Winning Presa Canarios
Though we're based in Bremen, GA, D&G Kennels has dogs in over 30 countries worldwide and we've produced champions across the globe, including the 2012 World Dog Show male winner, D&G's JB Tauro. We have accomplished numerous show wins and placements here in the U.S. as well, at America's largest show for Presa Canarios: the American Monographica. We focus our program on only the best 100% Spanish lines, and our Presas have taken top honors on both the working field and in the show ring.
Please feel free to contact us at any time with questions regarding our breeding program or for more information about this breed. An ethical breeder and true breed enthusiast will take the time to answer any questions you may have and explain the breed to you.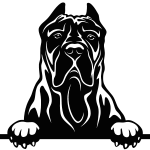 Pedigree and Lineage Registration
The Best Lines The Breed Has To Offer
We register our dogs through the UKC and abide by the original Presa Canario Standard written by the RSCE in 1989, as well as the UKC Standard for the presa Canario. All of our dogs have the absolute best lines the breed has to offer and have been hand-selected in person by us over in the Canary Islands and mainland Spain since 1998!
Discover True Presa Canarios
D&G Kennels has a passion for the Presa Canario breed and for the last 20+ years, we've made it our mission to bring the finest traits and temperament to owners across the world. Contact us today at 770-403-9891 to learn more. Our kennels are west of Atlanta, Georgia and we offer visits by appointment only. Call now if you're looking for a male or female Presa Canario for sale or want to view our current litter of Presa puppies!